A perfect shoe for everyday wear!
The Kendaza™ is the ultra comfortable, wool lined, weather proof, non slip shoe that matches perfectly with any outfit in and out if the workplace!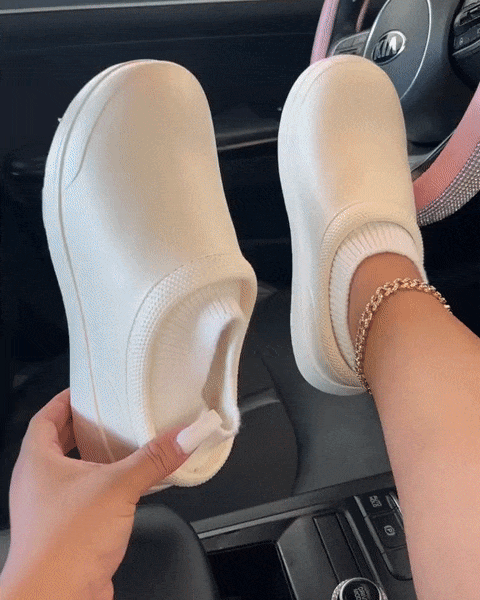 Benefits
Waterproof Material - Designed for puddles, rain, and snow.
Non Slip Tread - Increased traction, great for on the job.
Matches Any Fit - Our cute, minimal design matches anything!
Super Comfy - Cushiony foot support & easy to slip on and off!
The Kendaza™ non slip shoes are on sale for a limited time only. So get yours today, while you still can!
As our valued customer, we take the quality of our products and the health and safety of our customers very seriously.
We use professional disinfection equipment and disinfectants to carefully disinfect each parcel to ensure that the products you receive are 100% clean and hygienic.
We care about each customer's needs and health and safety, which is the service tenet that Mardaza always pursues. We hope to build a long-term relationship, not just a one-time transaction, but to provide you with more quality services and earn your trust and support.
If you have any questions or suggestions, please feel free to contact our customer service, we will be happy to serve you!
Normally you will receive your order in 7-12 business days from the date that it is placed. Our top priority is making sure the items get delivered to our customers in the shortest time. We value every single customer.learn more