No More Spills!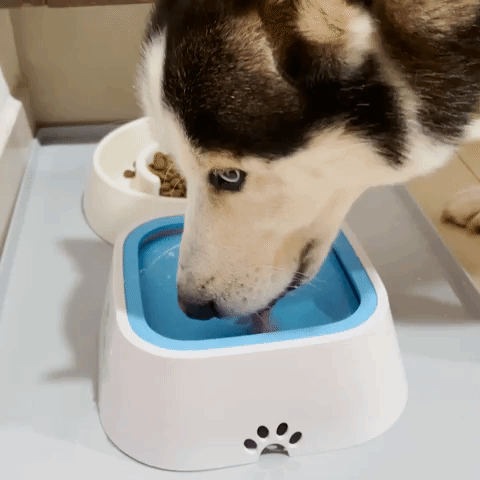 Tired of wet, slippery, and unsafe floors? Designed by dogo wners, this bowl is designed with Zero-Spill Technology The balanced water-suspended water tray keeps all thewater inside the barriers of the bowl so your pet can keep drinking and you don't need to mopping!
lmpossible To Spill Design
With its Dual Anti-Spill Technology, the floating water tray levitates in the bowl making it nearly impossible for wasted water to escape while yourdog drinks!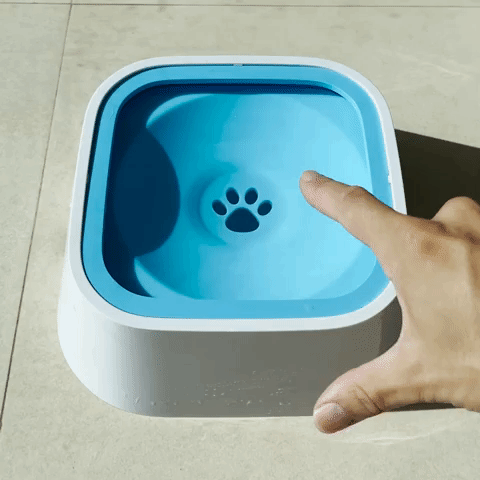 Slow-Drinking & Anti-Choke Design
The water is dispensed controllably and moderately.while the shape of the bowl promotes tongue drinking and not gulping. This helps prevent your petfrom choking and gagging on excess water.
Auto Adjusting Water Tray
The floating water tray follows the water level, liftingand lowing automatictly if water is added or if yourpet has consumed the water
Easy To Clean & Care
The easily accessible design allows cleaning moreefficiently & effectively. The water bowl is alsodishwasher-safe and BPA-free!
Non-Slip Grip
The base is equiped with 4 Anti-Slip Pads, stopping subborn bowl sliding each time your pet licks andkeeping it in place.
4 Simple Steps To A Clean & SafeFloor
Car Friendly
The floating water tray balances on water defying thelaws of gravity while in movement or hitting bumps.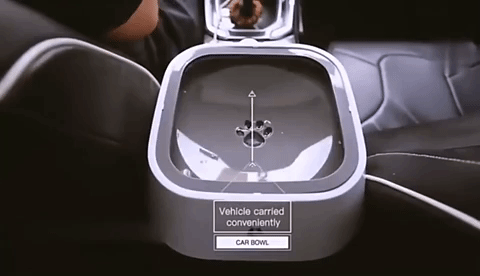 As our valued customer, we take the quality of our products and the health and safety of our customers very seriously.
We use professional disinfection equipment and disinfectants to carefully disinfect each parcel to ensure that the products you receive are 100% clean and hygienic.
We care about each customer's needs and health and safety, which is the service tenet that Mardaza always pursues. We hope to build a long-term relationship, not just a one-time transaction, but to provide you with more quality services and earn your trust and support.
If you have any questions or suggestions, please feel free to contact our customer service, we will be happy to serve you!
Normally you will receive your order in 7-12 business days from the date that it is placed. Our top priority is making sure the items get delivered to our customers in the shortest time. We value every single customer.learn more